'Born this...' Catwalk?
We all know the Paris Fashion Week. This year fashion designer Thierry Mugler is gonna be a part of it too. And while the models are showing his amazing work you're gonna hear Lady GaGa through the speakers. GaGa asked Thierry if she could fill up the musical sound of his show. One of GaGa's sources learnend us that LG is gonna be making a special soundtrack for the show who is gonna be on her new album 'Born This Way'. Thierry's show is gonna be showed in Paris during the Paris Fashion Week TODAY!!!! I'm curious about it... And you..?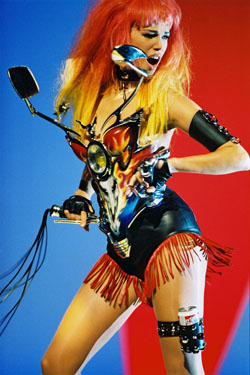 You'll
♥
Loading related posts from sailthru...