Tribute To Princess Diana
As we all know, today or if you're reading this blog later, on April 29th 2011, Prince William and Catherine Middelton got married. And we all know William's famous and loved mother, Princess Diana. I made this blog because she coudn't join us in person, but only in spirit. So this is a little blog to remember her.
On July 1st 1961 Diana Frances Spencer came into this world. She came from a family with 4 children. At the age of 7, Diana's parents, mother Frances Spencer and father John Spencer, got divorced. After a custody-battle, her father got costudy of Diana. Her parents got re-married.
When Diana was a grown woman, she and Prince Charles started a relationship. At first, Charles was linked to Diana's older sister Sarah. During the summer of 1980 Charles showed his first interest in Diana as a potential bride. They were guests at a country weekend when they fell in love. On Feburary 6 1981, Charles asked Diana to marry him, and as we all know, she accepted.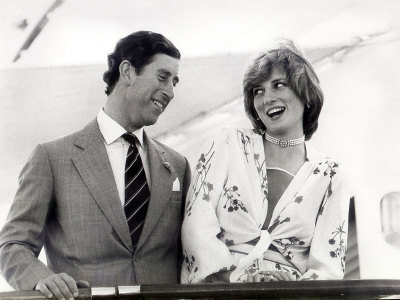 On July 29th 1981 Diana became Princess of Wales by marying Prince Charles at St. Paul's Chathedral. People called this wedding a 'fairytale' wedding. Over 600,000 people were lined on the streets to see Diana and Charles getting married. And 750 million people were watching the wedding in their livingroom through the TV. Her wedding dress was worth 900 pounds and 25 feet long. They got divorced on August 28th 1996. The Queen asked them to make an 'early divorce'. After the divorce Diana moved back to her apartment on the north of Kensington Palace. She also fell in love again, with Hasnat Khan, whom she said was 'the love of her life'. After this relationship ended, she started dating again within a month. This time she started dating the son of her summer host Mohamed Al-Fayed, Dodi Al-Fayed.
On November 5th 1981, Diana announced her first pregnancy. And on June 21 1982, Prince William Arthur Phillip Louis was born in St. Mary's Hospital. William's first apperiance was when he was still a baby, on a trip to Australia and New Zealand Diana and Charles were on.
Her second son, Henry Charles Albert David, saw the light of life on 15 September 1984. During her pregnancy she was the only one that Harry was a boy. No one, not even Charles, knew the sex of the baby.
She did a lot of charity work. As Princess of Wales, she was expected to visit hospitals, schools and many more. During these visits, she developed an interest in the ill-ones. She decided to do charity work for foundations that were fighting against Aids, HIV and leprosy. In 1989 she was given the title of President of Great Ormand Street Hospital for Children. During her final year, she fully supported the International Campaign to Ban Landmines. After her death, the campaign won a Nobel Peace Prize in 1997.
On 31 August 1997 the world lost an angel. Princess Diana of Wales had died after a fatal injury in a car crash. The car crash did not just take her life, but also the life of her boyfriend Dodi Al-Fayed and of her driver, Henri Paul. The crash was caused by the paparazzi who never left them alone. While Henri was trying to get rid of them, he lost control of the wheel and crashed. But Diana didn't die right away. While everyone was taking photos, she was asking for help. She said: "Help me. Please help me." But they didn't hear it on time.
I don't know about you guys, but to me Princess Diana, or Lady Di, will always be the female version of perfection. Not just her beauty, but also her heart. She was always trying to make the world a little bit of a better place. She seemed like a wonderful mother too. It's too bad Charles left her for Camilla. I think that Diana would've been a better queen when Charles would become a king. After they divorced, he made her life a lot harder.
In some way it's better for Diana to be dead. Because now she doesn't have to go through the pain she was dealing with from Charles, the media and others.
When I was younger, I didn't really know who Princess Diana was, until my mom told me. She told me that Diana was a wonderful woman who lived in England, who helped and cared about others, but who sadly enough died. Just like my mom, I will always love and remember Diana the way she was, even though I don't have any memories of seeing her on TV. And it's not just me and my mom who will remember her like that. I think that almost the whole world will remember her like that. Cause that's what she was.
To the wonderful, amazing and beautiful Princess Diana, the rose of Engeland.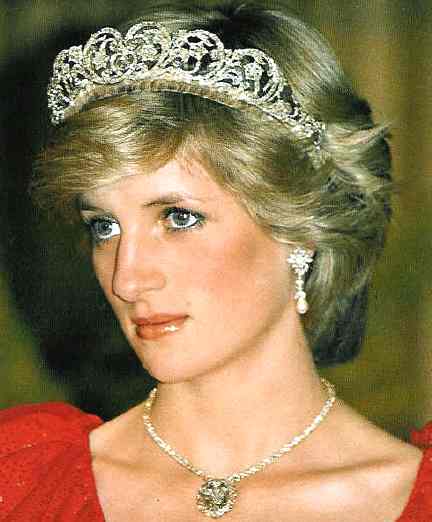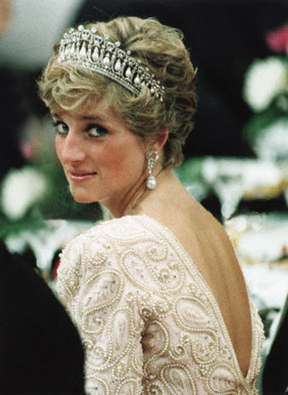 You'll
♥
Loading related posts from sailthru...